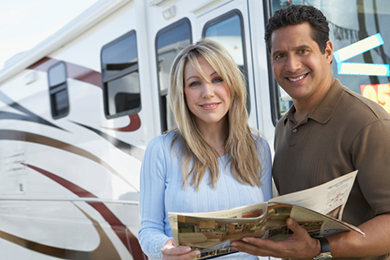 Recreational Vehicle (RV) insurance policies protect your trailer, fifth wheel or motor home for a number of risks. There are a variety of options based upon whether this is a travel trailer or motorized vehicle. Most policies offer:
Bodily Injury and Property Damage Liability
Comprehensive and Collision
Uninsured and Underinsured Motorist
Medical payments.
Some companies offer coverage for your personal effects, vacation liability and total replacement cost.
It is important that the policy and coverage you select matches your individual needs and investment. Whether you are driving a 20 or 44 foot motor home and use it for vacations or live in it full time, by working with an experienced agent you can avoid gaps in coverage and determine which company and policy is right for you.
Call 832-203-5798 or click here for a quote.